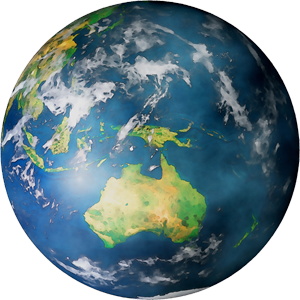 Chariots of Korvat is a Star Trek: The Farthest Star novelette that focuses on Maxine Benton.
Summary
Maxine Benton is part of the force scrambled to the Korvat system to secure and hold the system after it is invaded by the Klingon Empire.
Background information
Originally this was the second story in the "The Verdict of History" anthology prior to the rebooting of the continuity. It received extensive changes during the rewrite. The original was released on the 3rd of September, 2008.
References
Individuals
Benton, Maxine • Califae • Dorlang • Gortan • Masters, Jonathan • Sh'Ayan • Onasi, Bindo • Tauryl
Locations
Archanis sector • Belis IV • briefing room • colony • Federation-Klingon border • Korvat • Korvat III • Korvat system • Mars • sector • shuttlebay • Sol system • star system • Station Helios • Utopia Planitia Fleet Yards
Starships and vehicles
Ambassador-class •USS Andrew Fisher • USS Ardent • assault cruiser • assault ship • attack fighter • B'rel-class • bird-of-prey • Canberra-class • carrier • Cheyenne-class • Centaur-class • cruiser • Curry-class • Dagger-class • El Dorado-class • escort • fast cruiser • Grendoq-class • K't'inga-class • heavy cruiser • USS Kingsford Smith • K'vort-class • USS Kwaio • light cruiser • light frigate • USS Lu'ghara • USS Mandela • USS Morisot • USS Musashi • Niagara-class • Peregrine-class • Predator-class • Raptor-class • Renaissance-class • USS Roche • USS Rutledge • Sabre-class • scout • shuttlecraft • Steamrunner-class • SuQ'jagh-class • USS Tecumseh • troop transport • Ukora-class • vehicle • USS Vinnufossen • Vor'cha-class • Wambundu-class • warship • Yeager-class
Races and cultures
Andorian • Betazoid • Efrosian • Human • Klingon • Klingon Empire • Tellarite • United Federation of Planets
States and organisations
3rd Cruiser Wing • 24th Tactical Wing • 101st Fighter Wing • 137th Tactical Wing • 260th Fighter Wing • Banshee Squadron • battalion • battle group • Federation Council • fighter wing • fleet • Forge Squadron • Galloping Greens Squadron • Haven Squadron • Klingon Defence Force • Klingon Second Battle Group • Klingon Third Battle Group • Klingon Fourth Battle Group • Klingon Sixth Battle Group • Overcome Squadron • Puma Squadron • Roulette Squadron • Starfleet Eleventh Fleet • Starfleet Fourteenth Fleet • Starfleet Seventeenth Fleet • Starfleet Twentieth Fleet • Starfleet Command • Starfleet Ground Forces • Starfleet Intelligence • Starfleet Starfighter Command • Starfleet Starfighter Corps • tactical wing • Tullanic Squadron • wing
Other
attack pattern • Battle of Korvat • bridge • ceasefire • cloaking device • deflector shield • disruptor • emergency transponder • Federation-Klingon War (2372-2373) • flight • flight suit • gravitic sensor net • impulse engine • lieutenant commander • micro-torpedo launcher • Overcome Leader • Overcome Two • Overcome Five • Overcome Six • Overcome Seven • Overcome Eight • Overcome Nine • phaser • photon torpedo • pilot • planetary invasion • probe • Roulette Leader • sensor • squadron leader • tachyon detection grid • transporter • wing commander • wingmate
External link